Dog Lovers are Invited to our Pet Friendly Hotel in Atlantic City
When you travel to Atlantic City, take your furry friend with you! Stay at our pet-friendly hotel in Atlantic City and rest easy knowing that ALL members of your family will be right at your side. We also provide your dog with a Sheraton Dog Bed, so everyone can get a better night's sleep.
View our pet friendly welcome letter with local information for your pet needs.
Scroll below to review our pet policies.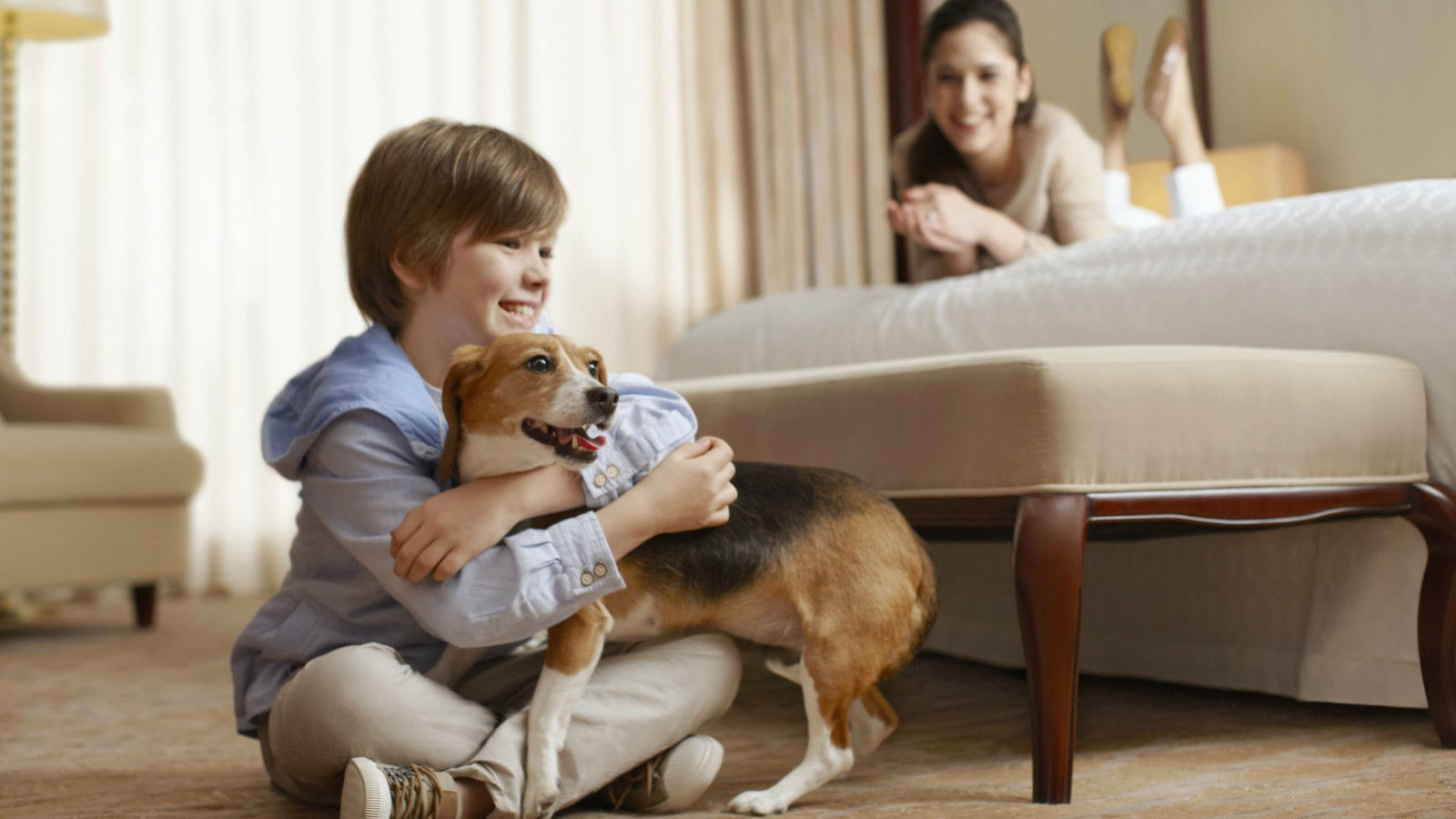 Pet Policies
Guests are required to sign a waiver at check-in before a dog will be allowed in a guestroom or public area. There is a $50.00 per stay, non-refundable cleaning fee due at check-in.
If dog is left in the guest room alone and it is not registered, the hotel reserves the right to remove the dog from the room and a $200 disturbance fee will be assessed.
Dogs must be on a leash or in a carrier while in public areas.
Dogs are not allowed in any food and beverage facility within the hotel including the club lounge and restaurants. Dogs are also not permitted in the pool and jacuzzi area, or fitness center.
Dogs may not be left unattended at any time and guest must be present while any member of the hotel staff, such as housekeeping or engineering, is in the room.
Damage caused by a guest's dog may result in additional fees charged to the guest for repairs or cleaning.
Guests with dogs are required to maintain a quiet environment for other guests. Any disturbances to other guests may require alternate housing arrangements for the dog outside of the hotel.
The hotel accepts dogs no bigger than 80 lbs.